7/14/2022 -
The Nicky Biehn Series was a huge success this year!!! CONGRATULATIONS TO NICK TRENCHARD for taking home the CHAMPIONSHIP - Nick SWEPT the series and
7/14/2022 -
WE RACE BOTH NIGHTS THIS WEEKEND!!! This WEEKEND at Siskiyou Golden Speedway is CHAMPIONSHIP WEEKEND!! WE ARE RACING BOTH FRIDAY AND SATURDAY NIGHTS!!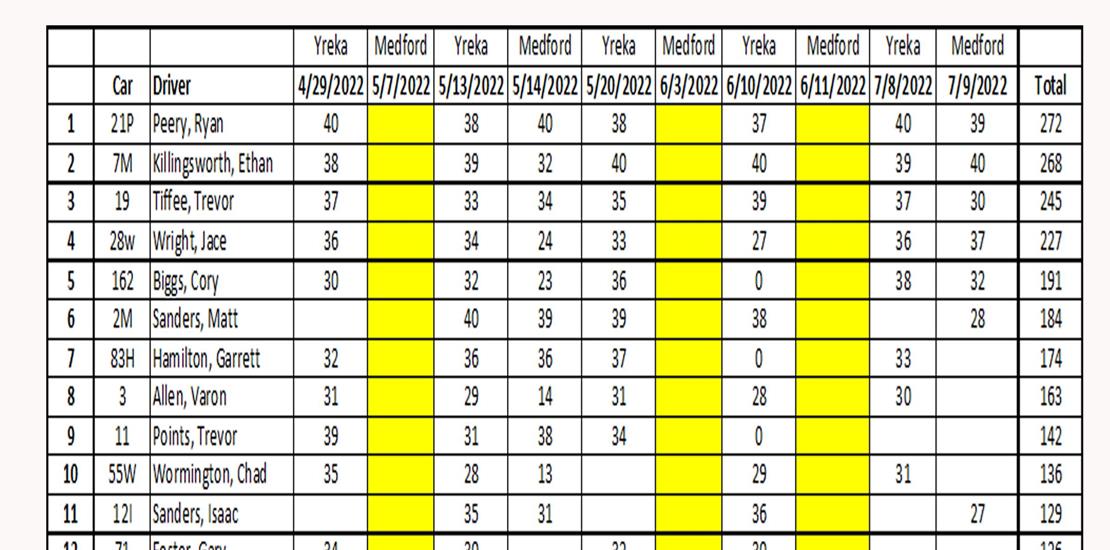 7/13/2022 -
THE JEFFERSON STATE CHALLENGE Points as of 7/13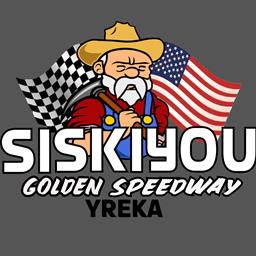 4/22/2022 - Siskiyou Golden Speedway
Yreka, CA
Couple's Night! Night 1 of The Nicky Biehn Memorial Series
Bring your sweetheart to the track!
Night 1of 5 of the A Mod Nicky Biehn Memorial Series
Pits Open

12:00 PM

Gates Open

5:00 PM

Hot Laps At

6:30 PM

Racing Starts

7:00 PM
IMCA A Mod
IMCA Northern Sportmod
Outlaw Prostocks